So, a little trivia to begin our tale. Maine used to be a part of Massachusetts, but it was carved out as part of the Missouri compromise that kept the balance of slave states and non-slave states. Patriots' Day itself is held around the anniversaries of the battles of Lexington and Concord, and the battle of Menotomy in what is now Arlington, Massachusetts.
Dave Bushong, KZ1O, my Elmer, and I applied for a special event callsign K1P (Kilo-one-Patriot), made a bunch of contacts, and sent out some very nifty QSL cards. The tradition of putting on a special event station each year was taken over by my local radio club at the time,
PART of Westford,
and they continue that to this day.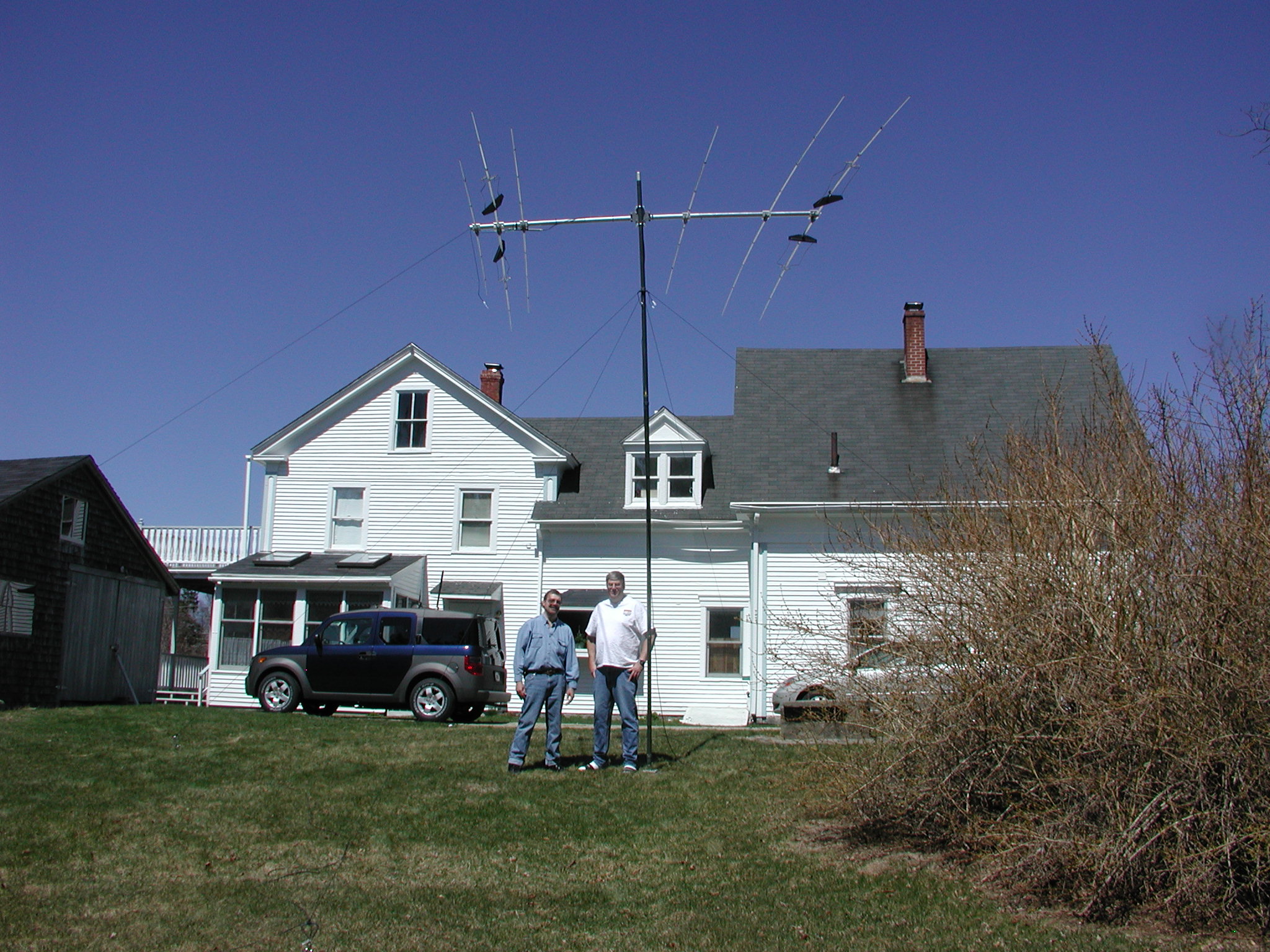 Dave, KZ1O, and Scott, NE1RD in front of the rented house for K1P, a special event station commemorating Patriots' Day. The antenna is a Force-12 C3SS tribander on a military mast. Great antenna, but a little big for a long weekend event.