St. John, US Virgin Islands, KP2
I packed up my first 100 Pound DXpedition destined for St. John in the US Virgin Islands. Except, well, it might have been a little more than 100 pounds. We traveled as a combination family vacation and DXpedition for the ARRL International DX contest SSB. The flat roof of the guest house, and the isolation of it from the main house, made the small building ideal for operating.
Buddipole antennas
were used for the high bands (20m-10m), a fiberglass mast holding up a wire vertical served as the 40/15m antenna, and a second fiberglass mast held up an 80m sloping vertical.
I made only 500 QSOs, but I learned quite a bit from this trip, and used those new insights for planning the
Montserrat
trip the following year.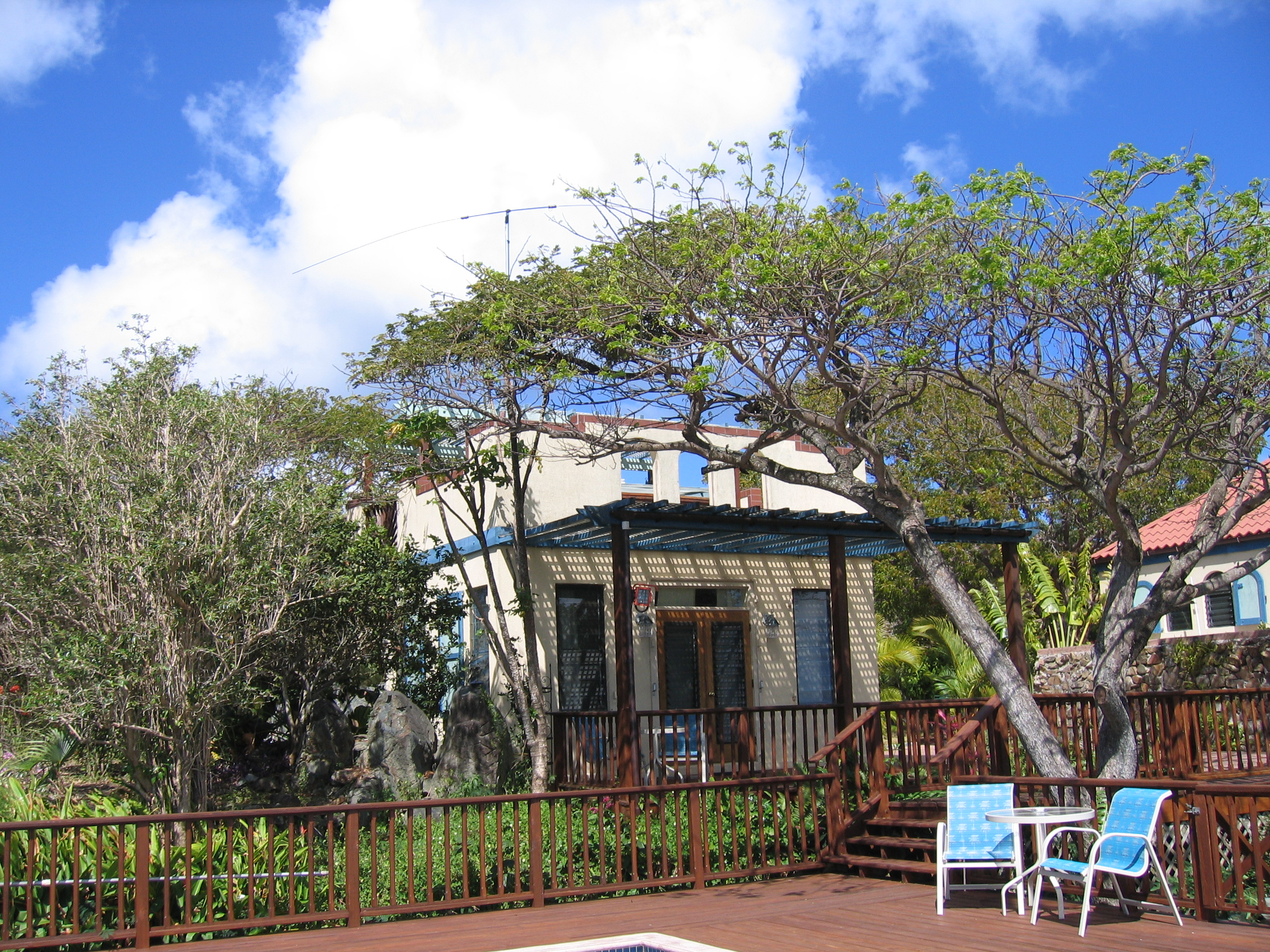 Guest house used as the radio shack on St. John, NA-104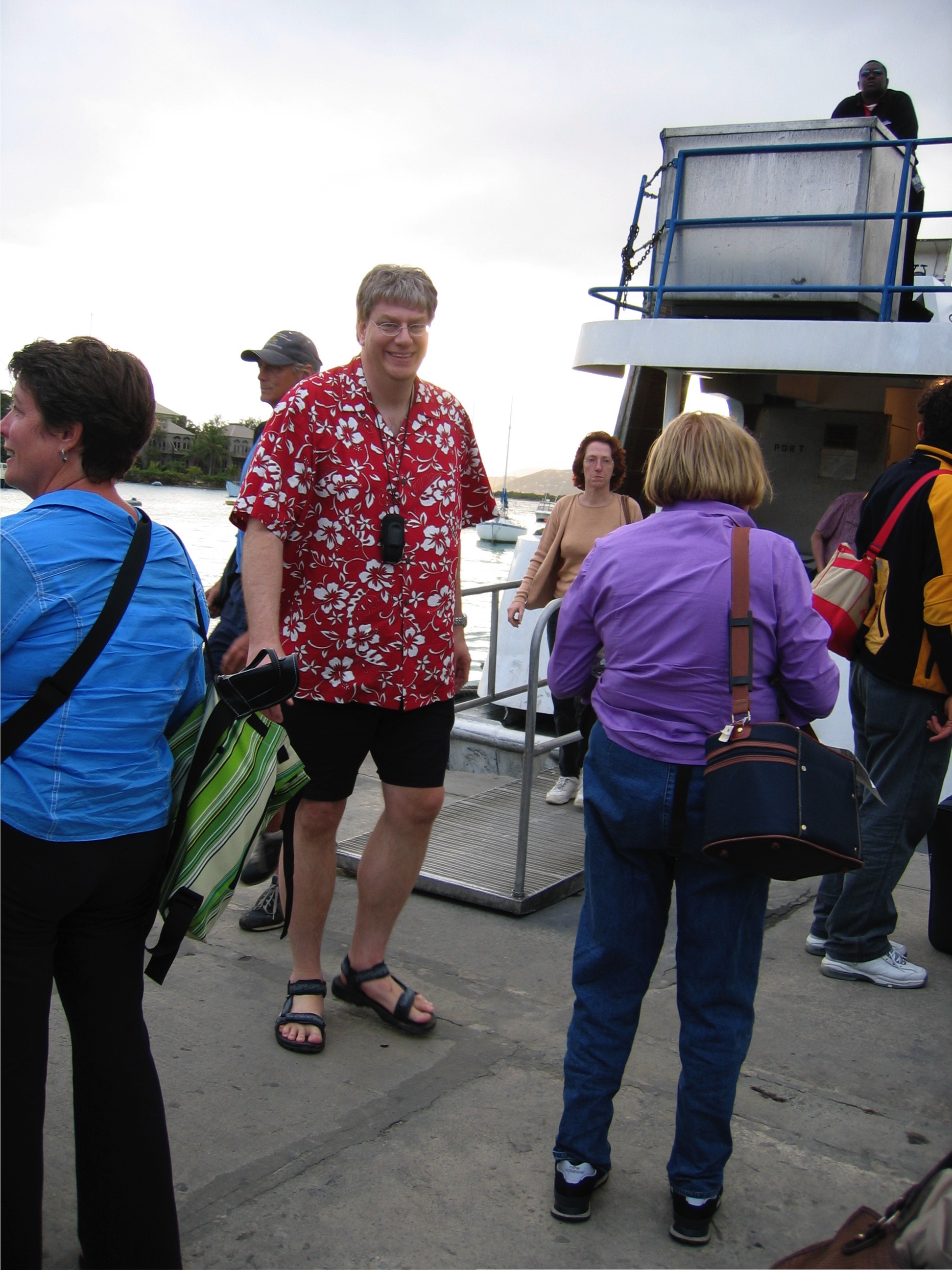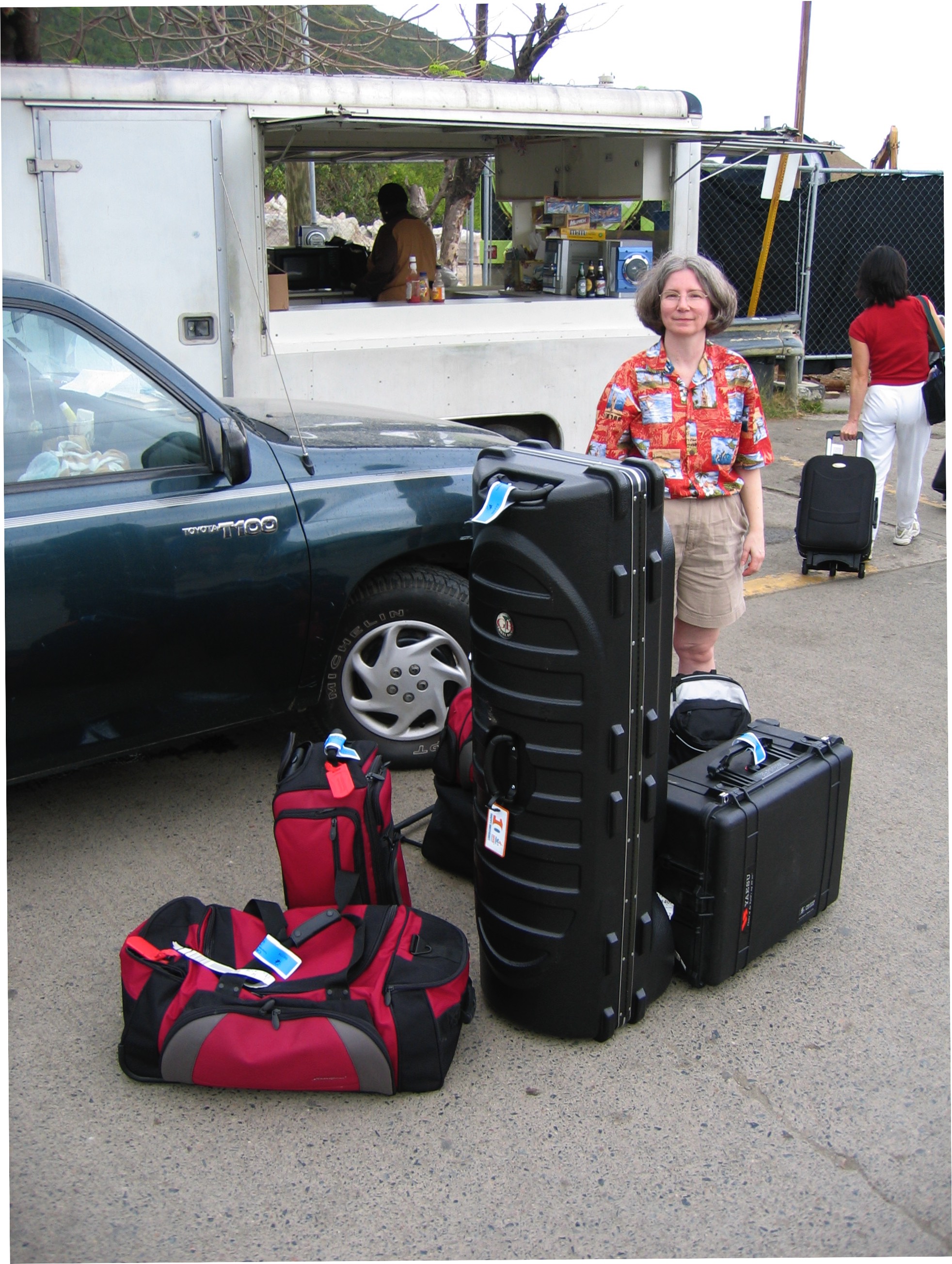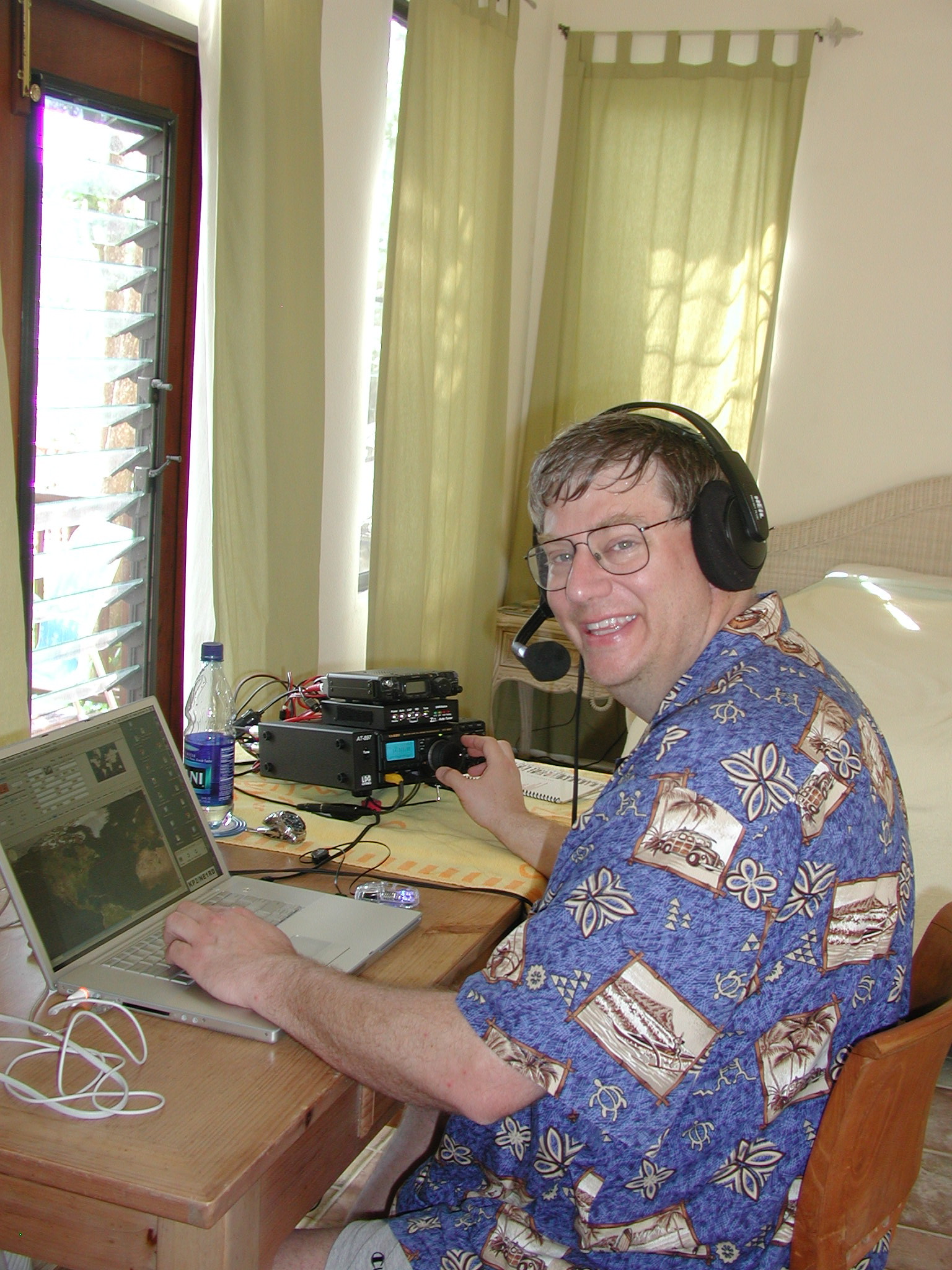 Our flight came into St. Thomas so we had a short boat ride to St. John.
Yeah, we're still working on the weight limit. I might have only had 100 pounds of radio gear, but we still had more than we needed.
Operating from a nice guest house with air conditioning, a pool just steps from the door, and a comfortable desk was hardly "rouging it."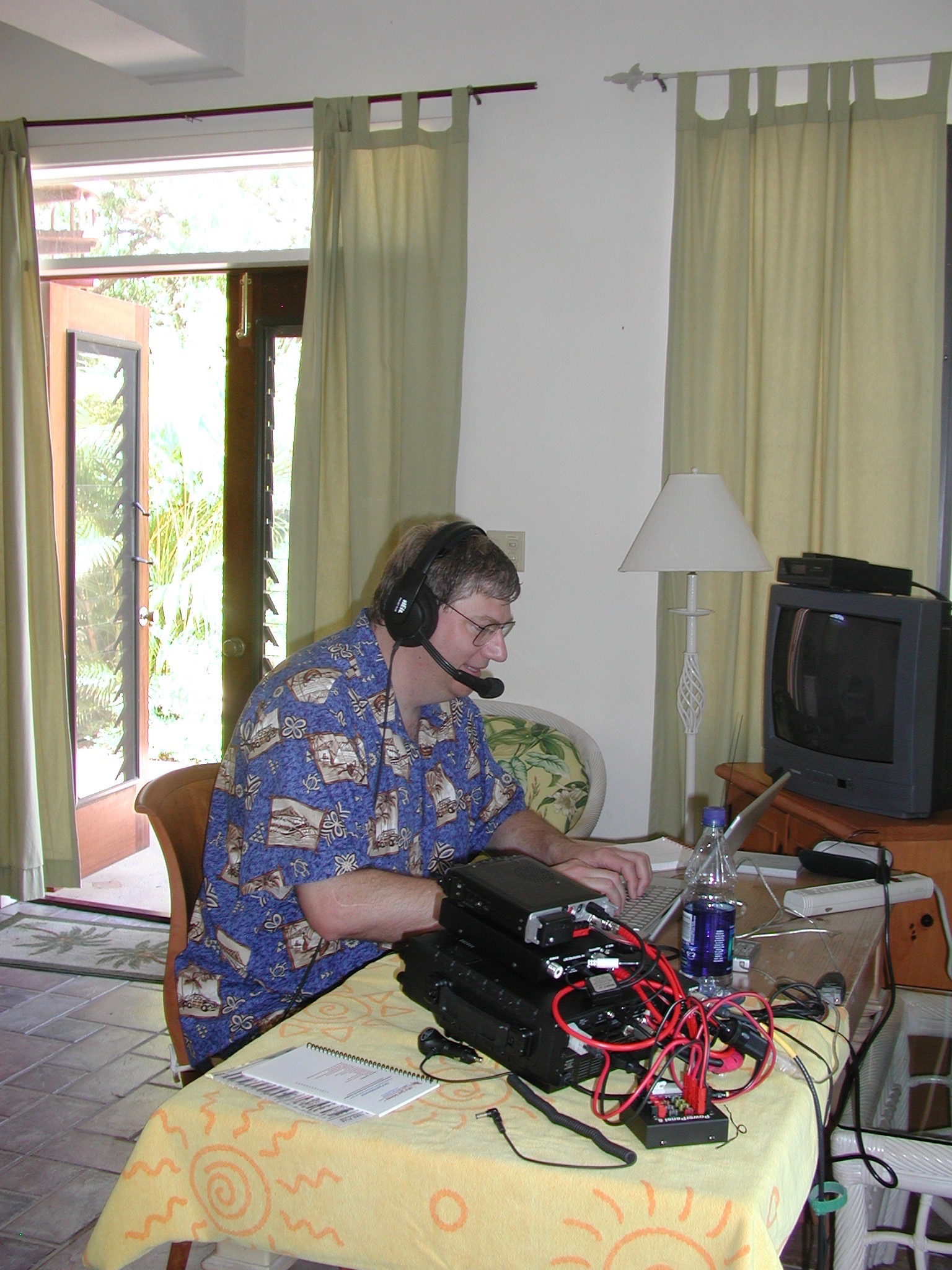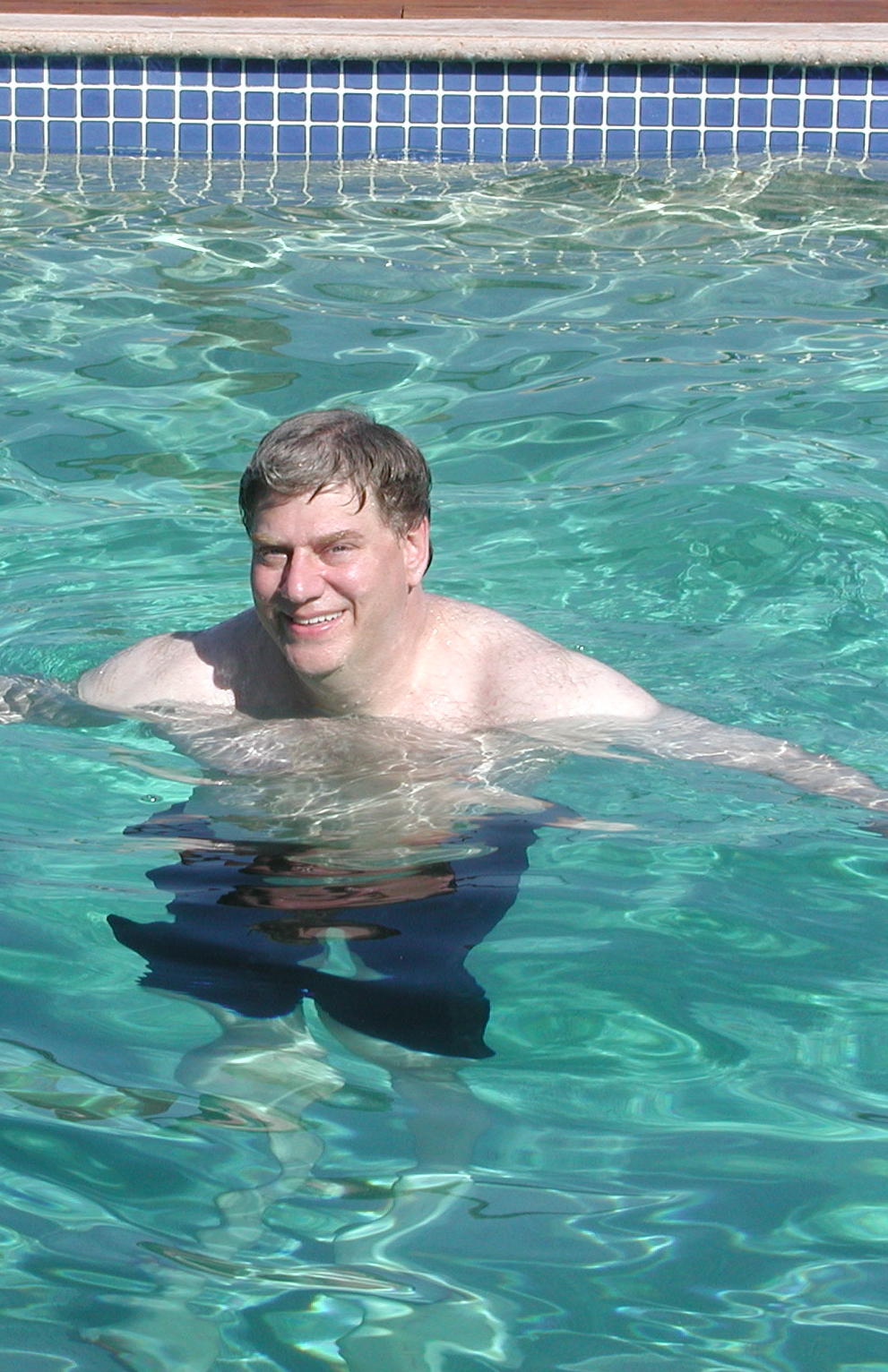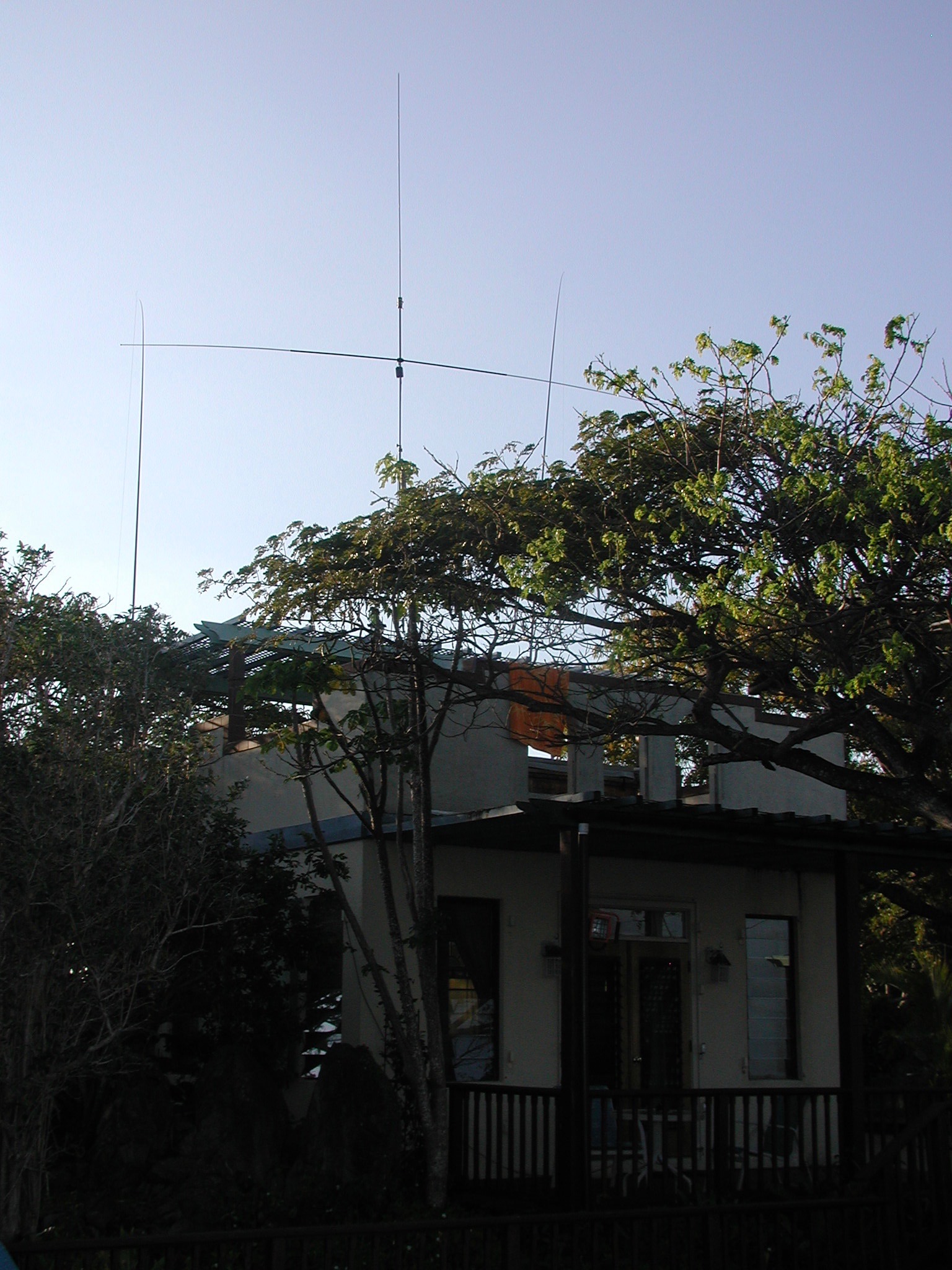 It isn't all work on these trips
Shack on St. John at dusk