A group of seven amateur radio operators, nicknamed the BUMS (Buddipole Users on Montserrat), traveled from the US to the island of Monserrat in 2007. This was my first big trip after a practice run on St. John in the US Virgin Islands in 2006, and it was an amazing amount of fun.
Our group stayed at the lovely property
Gingerbread Hil
l. After the big success with our group the owners decided to begin catering to amateur radio operators and now sport a nice collection of antennas to go with their Kenwood HF transceiver. We had to bring everything for our trip, but now you could just show up with a valid license and operate from their very well-appointed shack!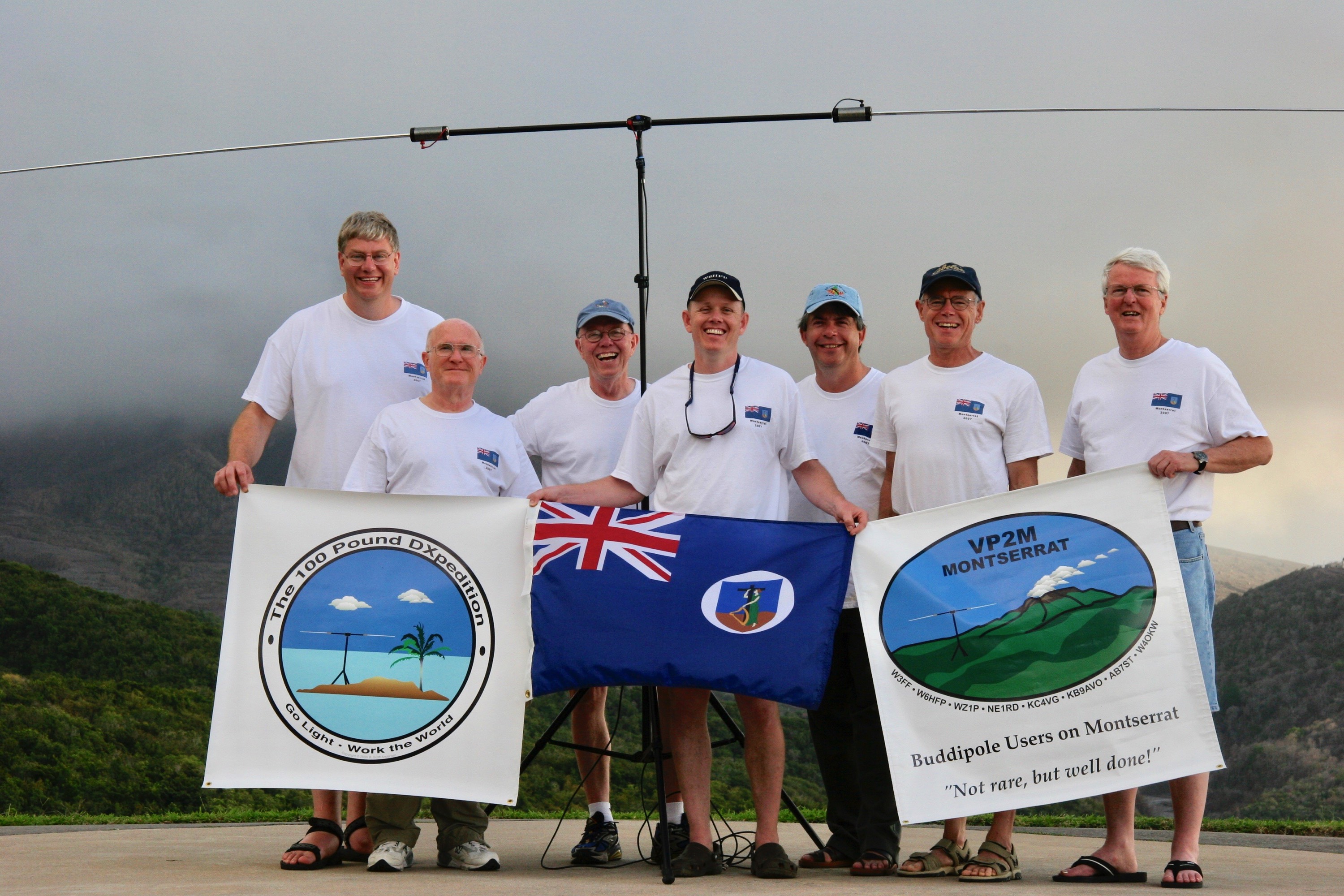 The BUMS. From L-R: Scott, VP2MRD (NE1RD), Mike Greenwood, VP2MVG (KC4VG), Budd Drummond, VP2MFF (W3FF), Chris Drummond, VP2MHP (W6HFP), Paul Van Dyke, VP2MVO (KB9AVO), Robert Follett, VP2MST (KT7L) , and Fred Clarke, VP2MTC (W4OKW)

New soccer field on Montserrat with the Soufrière Hills volcano in the background. The volcano's eruption that began 18 July 1995 destroyed half the island, including the capital Plymouth. There is now a large "exclusion zone" where travel is prohibited. Boats traveling off shore from the volcano are required to keep a minimum safe distance in case a deadly pyroclastic flow is released.

This soccer field is one of many improvements on the island aimed at repairing its economy and encouraging tourism.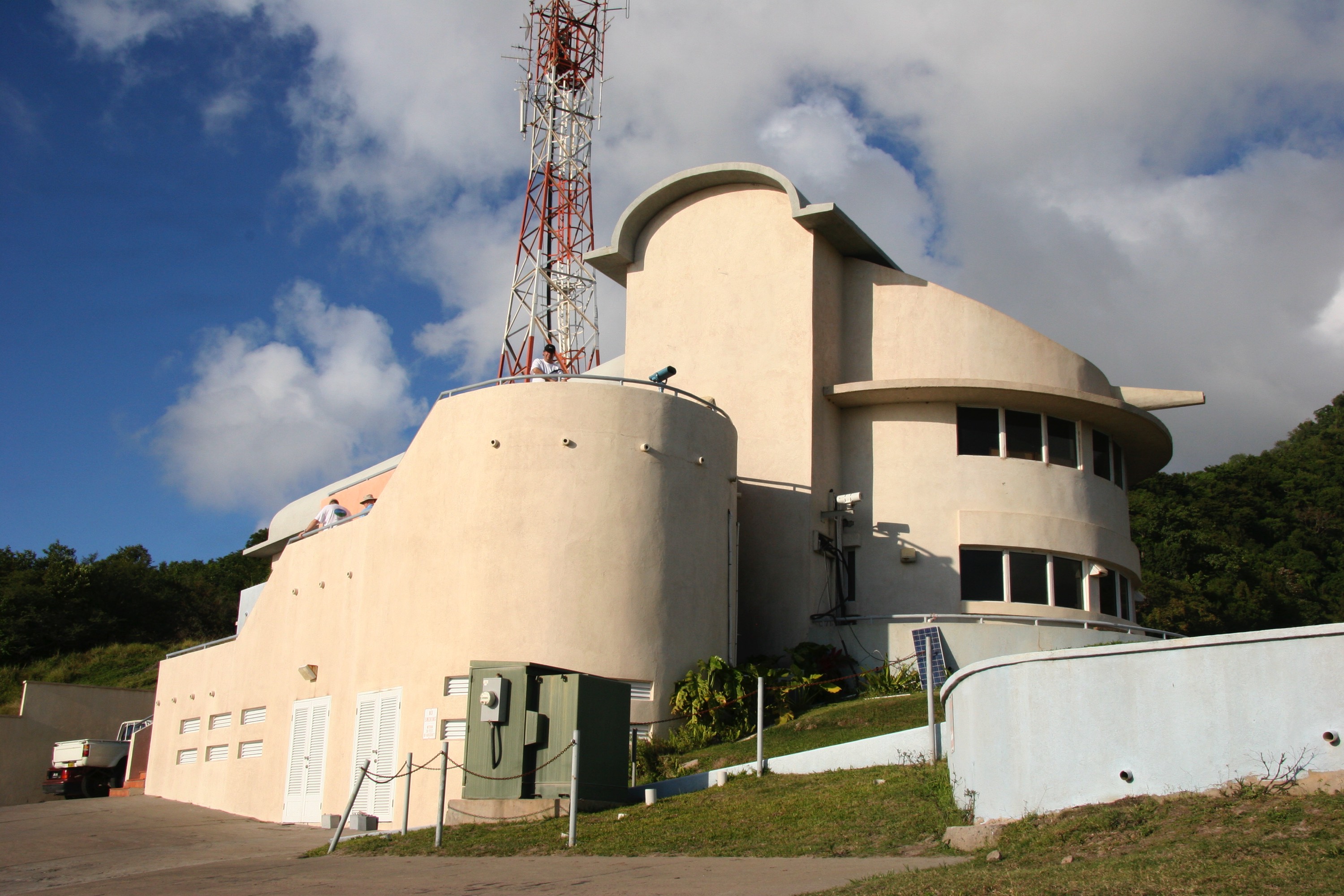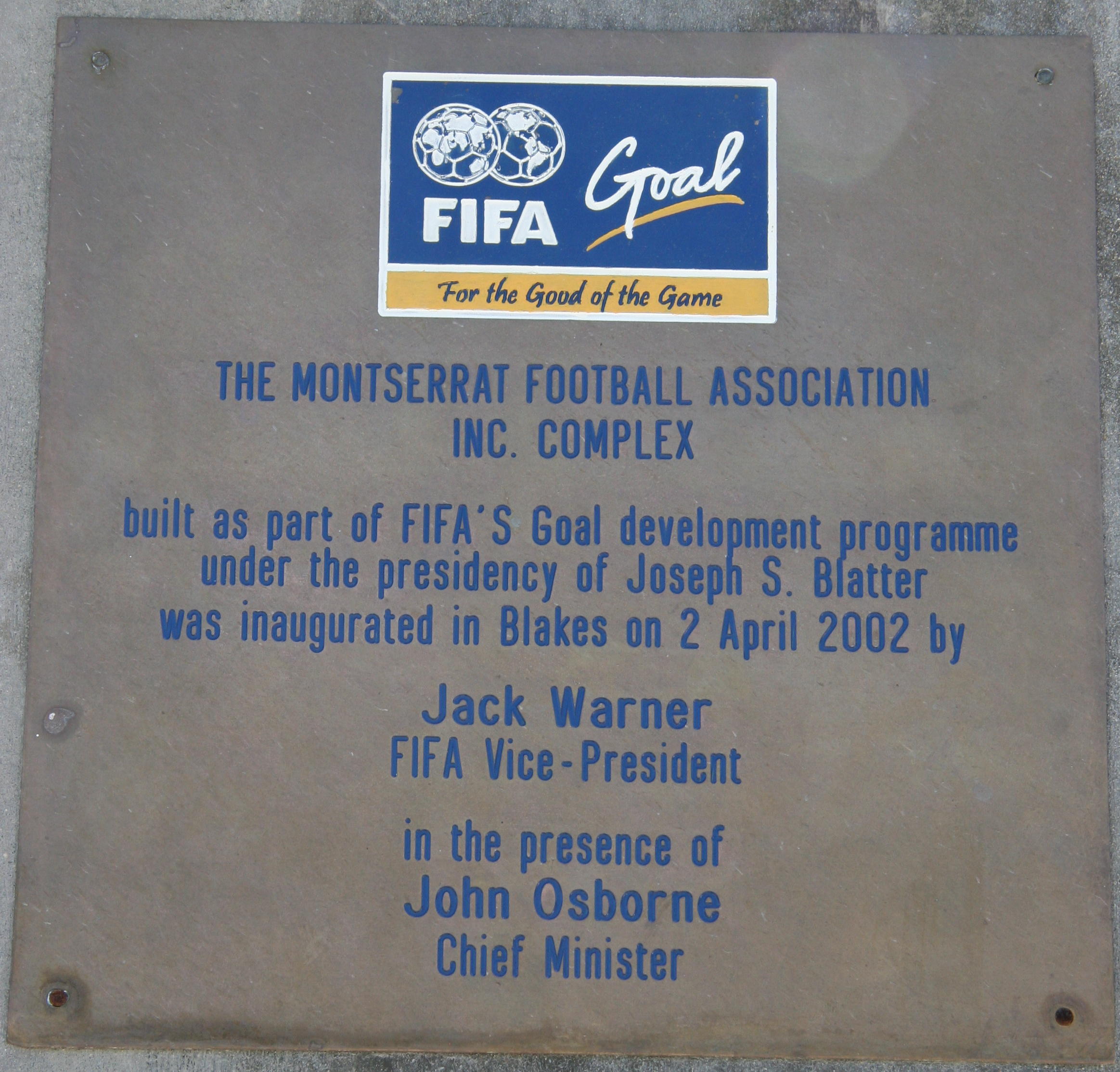 VP2M crew on top of Gingerbread Hill.
Montserrat Volcano Observatory
Dedication plaque for soccer complex
VP2MRD working a pile-up from Gingerbread Hill on Monserrat.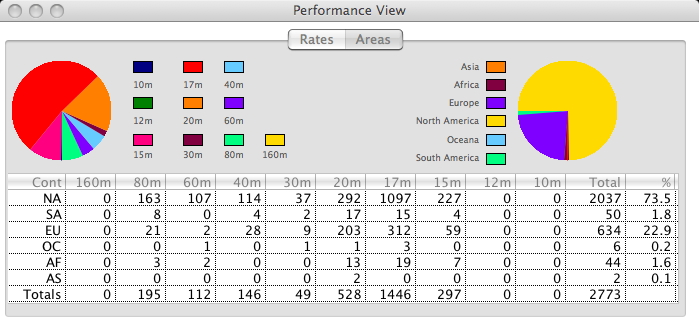 Operating statistics for the seven operators